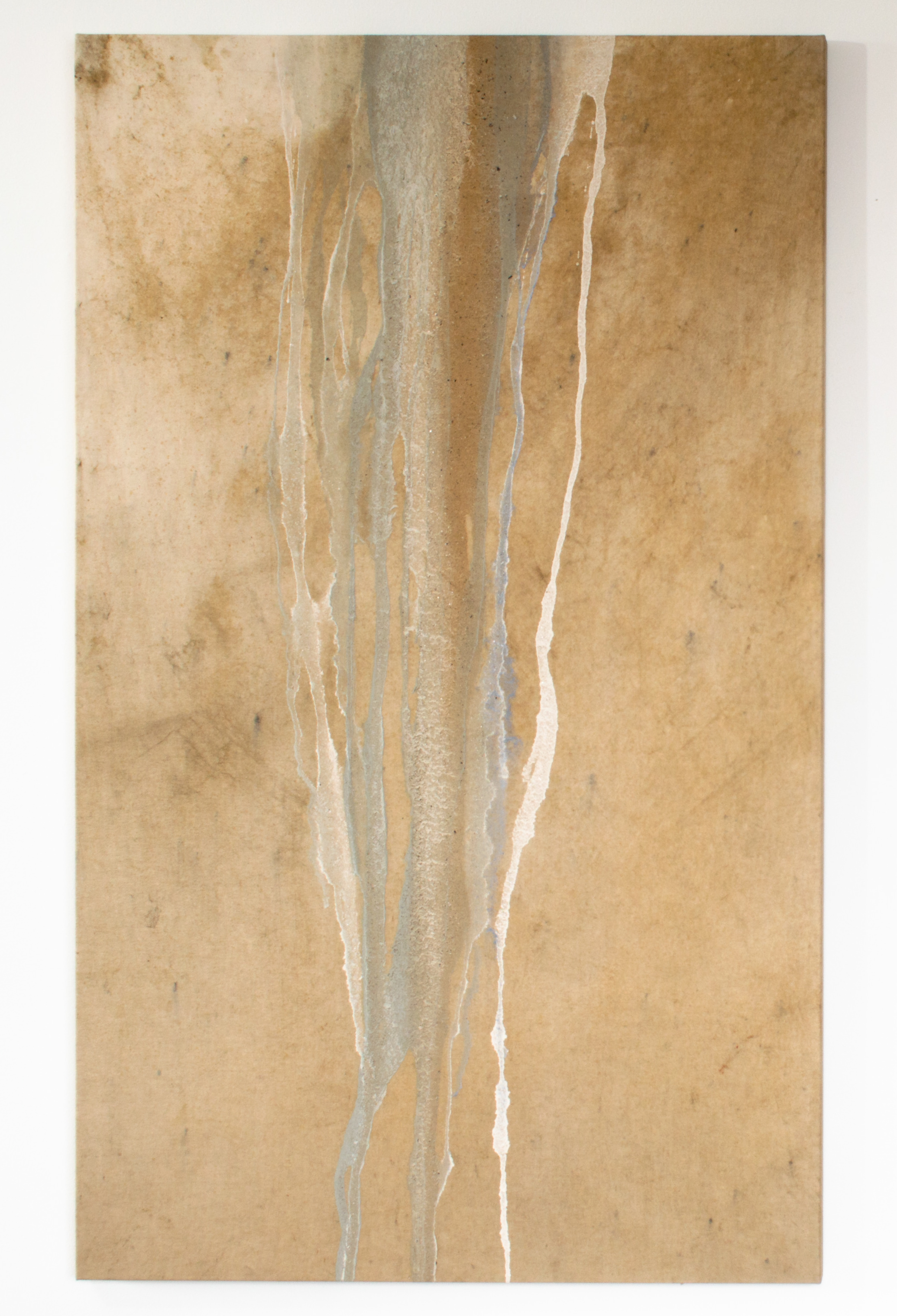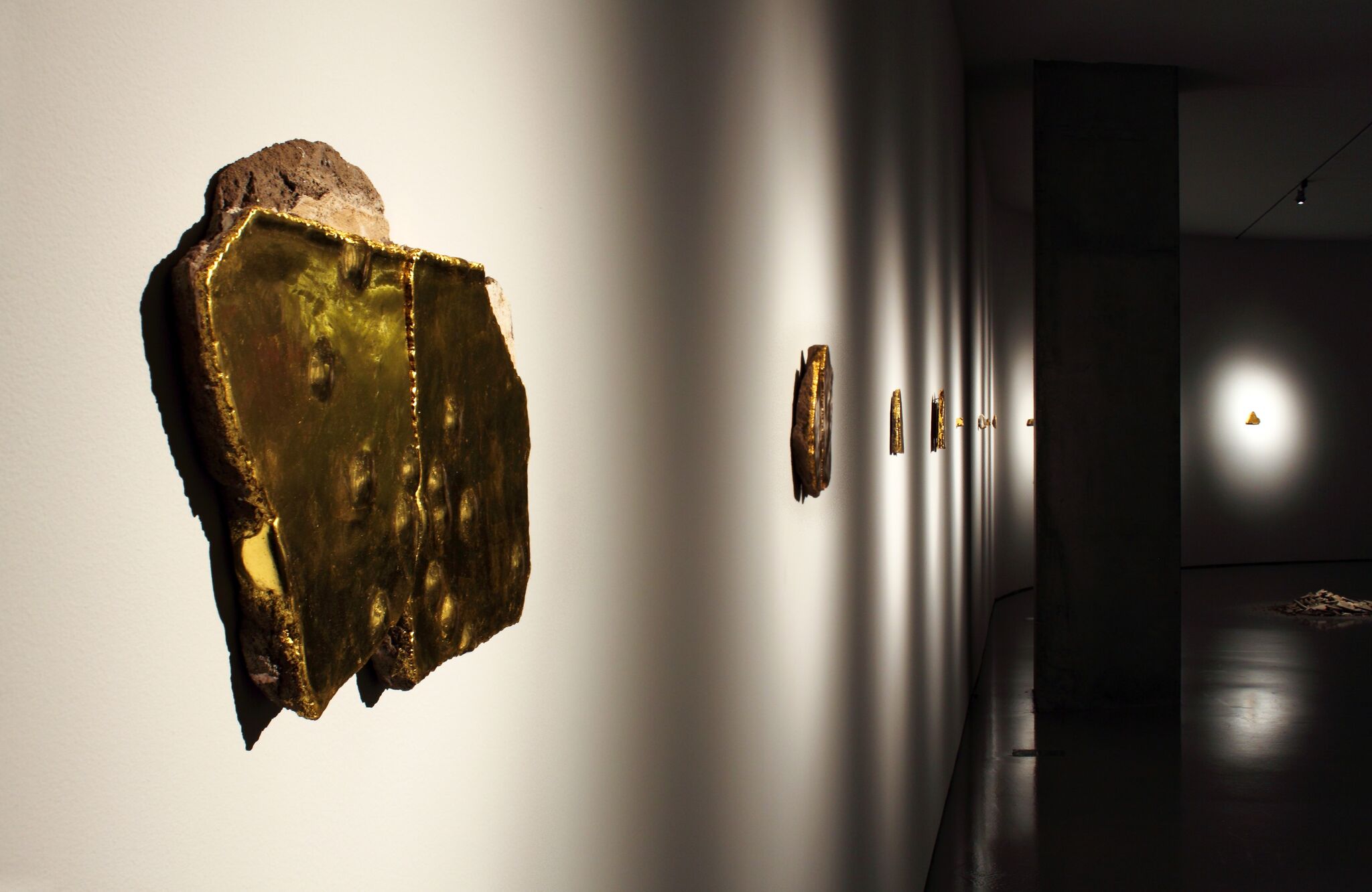 Shinji Turner-Yamamoto
Shinji Turner-Yamamoto is a Japanese born U.S.-based artist known for paintings, sculptures, and installations employing elemental materials such as trees, fossils, and minerals, creating profound viewer connections with nature. He works with identifiable imagery to encourage humanity to encounter the essential in nature and time in new and unexpected ways and is committed to using historic and natural elements in his work as meditations on the environment. He studied at Kyoto City University of Arts, and, sponsored by the Italian government, at Accademia di Belle Arti, Bologna, where he lived for eleven years.
His Global Tree Project explores a poetic reunion with nature, making visible bonds and similarities between plant life and humanity, emphasizing ecological wisdom and the interconnectedness of all life. Shinji Turner-Yamamoto: Global Tree Project published byDAMIANI, fall 2012, documents 11 projects worldwide realized in a ruined folly on a cliffoverlooking the Celtic Sea, an 8th century Kiyomizu Temple Sutra Hall, a garden in New Delhi, the Mongolian Gobi Desert, and abandoned architectural landmarks in the American Midwest.
His recent projects are About Trees, Zentrum Paul Klee, Bern, Switzerland, and Sidereal Silence, a 2016 solo exhibition for the Alice F. and Harris K. Weston Art Gallery in the Aronoff Center for the Arts selected by the National Endowment for the Arts to receive an "Art Works/Visual Arts" category grant.
His work has also been the subject of solo shows at Museo d'Arte Contemporanea Villa Croce, Genoa, Italy; Crawford Art Gallery, Cork, Ireland; the Contemporary Arts Center, Cincinnati, OH; and the Ippaku-tei Teahouse, Embassy of Japan, Washington, DC. Recent site-specific Global Tree Project installations include: MONGOLIA 360°: Land Art Biennial; Hanging Garden, Holy Cross Church, Cincinnati, OH; and Disappearances, SiTE:LAB at an abandoned industrial building, Grand Rapids, MI, which received the 2011 ArtPrize International Juried Award. Shinji's work is included in the collections of Cincinnati Art Museum; Scottsdale Museum of Contemporary Art, AZ; Columbia University, New York; University of Maryland, MD; Comune di Castel San Pietro Terme, Bologna; Keuruun Museo, Keuruu, Finland; LUIGI PECCI Contemporary Art Museum, Prato; Mongolian National Modern Art Gallery, Ulaanbaatar; Pro Artibus Foundation, Ekenäs, Finland
Targetti Light Art Collection, Firenze, Italy. He lives and works in Cincinnati, OH.