Zsofia Schweger: Cataloguing Time
November 10, 2017 - January 5, 2018; Opening reception on November 10, 6-8pm
Essay by Dominic Molon, Richard Brown Baker Curator of Contemporary Art, RISD Museum of Art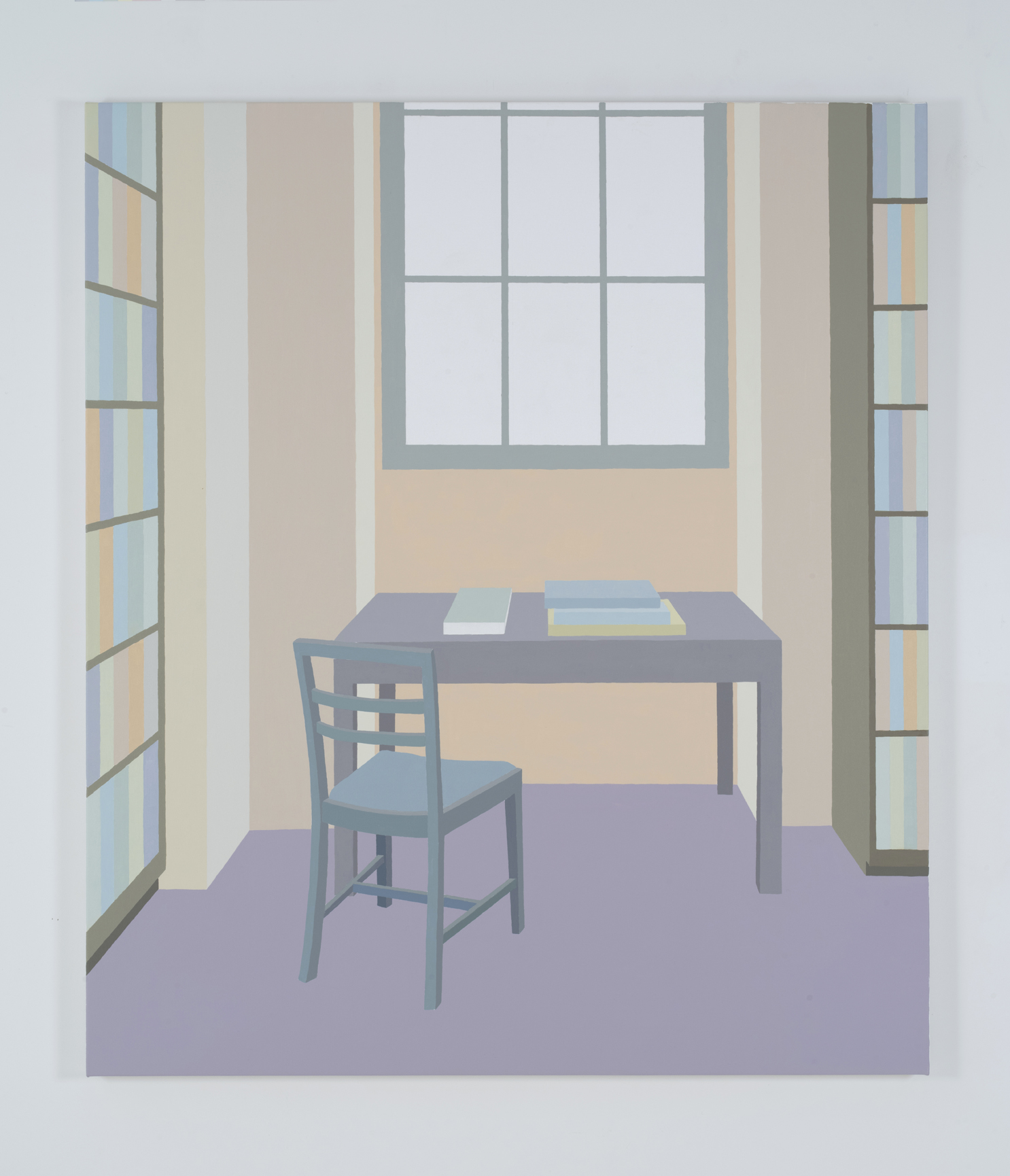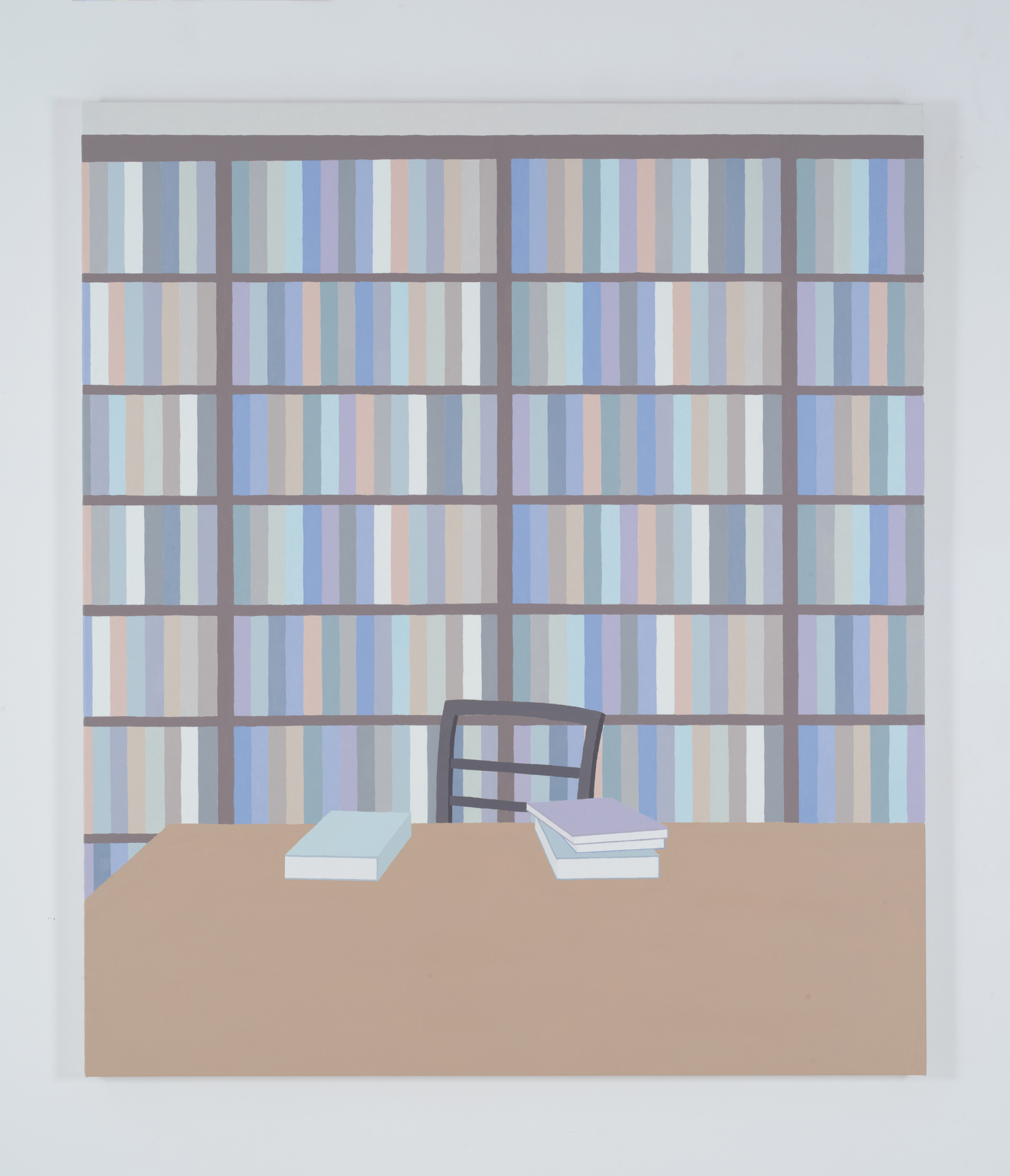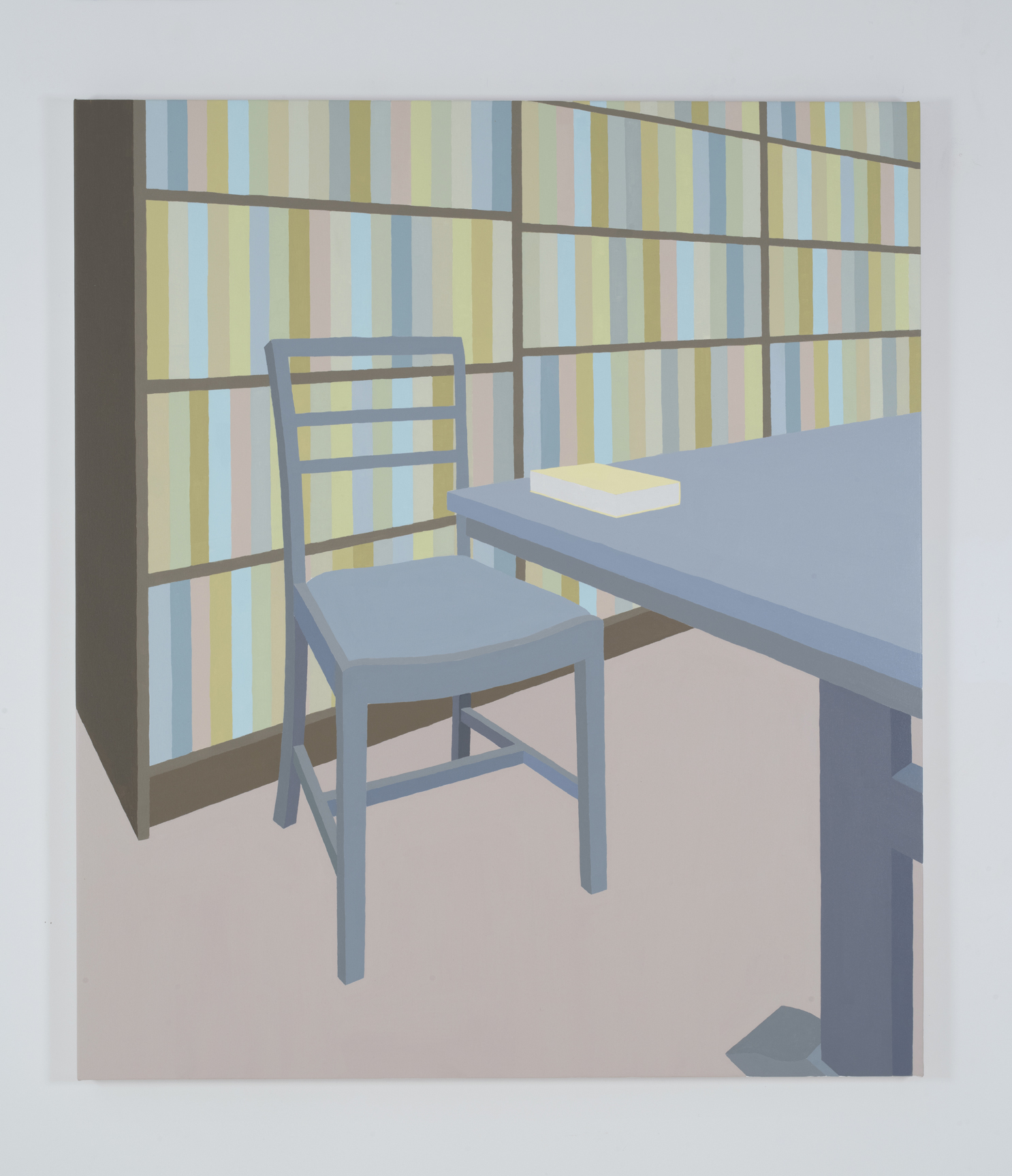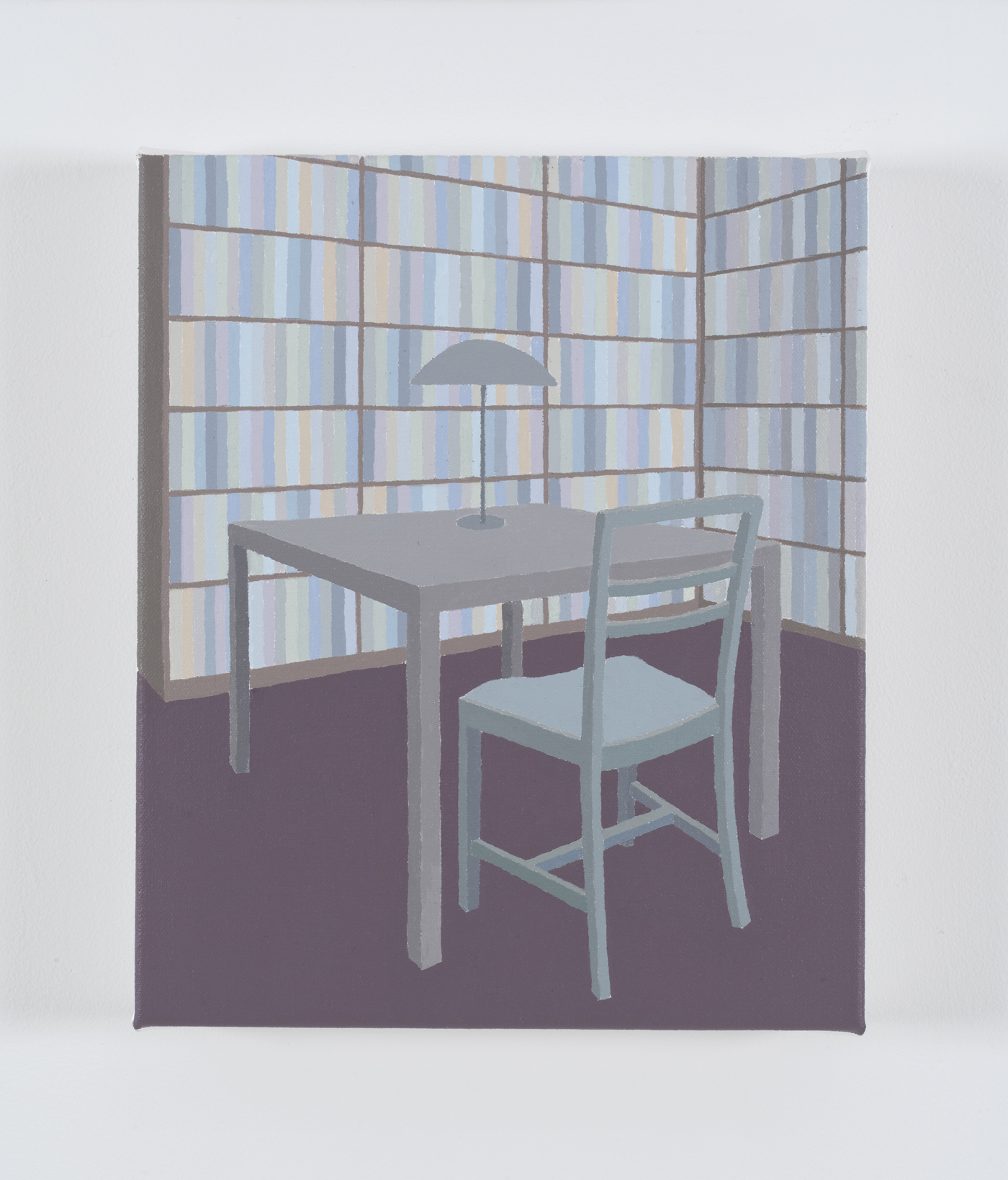 Early in Wim Wenders' Wings of Desire (1989) we encounter the film's existential angel-protagonist and his peers wandering in the Berlin State Library, moving from (living) person to person and gently absorbing their thoughts as they engage in the very human acts of study, reading, and contemplation. With all eternity to occupy, routine visits to the library possess a crystalline logic, affording the opportunity to develop a knowledge of any- and every-thing through the studious thoughts of a constant flux of others. Libraries are civic structures open to all, providing a space for those needing specific cultural or informational resources, others simply looking to quietly pass the time, and still others seeking temporary shelter who have nowhere to call home. They are an intrinsic and almost universal fact of human existence, and while each possesses architectural and cultural décor or details specific to its location, one can nonetheless expect certain essential objects to remain consistent such as books, bookshelves, tables, and chairs.
Basics and essentials are a defining characteristic of Zsofia Schweger's paintings of domestic, and now public, interiors streamlined to present only their structural and functional properties. The absence of particularities encourages an appreciation of the manner in which our lived experience is developed both by and for us, while inviting an exploration of the formal and compositional potential possessed by even the most Spartan home or institutional space. Previous interpretations of Schweger's work have often regarded the simplicity of her depicted settings against the backdrop of her upbringing in post-Soviet-bloc Hungary. It is equally critical, however, to engage her paintings through the more universal aesthetic terms of their careful interplay of painterly perspective, volume, and color. Her most recent series of scenes is inspired by the main library at the University College London that Schweger frequented as a student as the Slade School of Art, and adds the somewhat more philosophical considerations of order and duration to her ongoing pictorial concerns.
The new works present sites typically utilized by broad cross-sections of people typically for a very finite and concentrated duration, thus moving away from renderings of domiciles occupied by a limited number of people for a variable and undefined amount of time. This departure necessarily prompts subtle yet critical shifts in a representational temperament and approach ranging from altered chromatic dynamics to a much more compressed evocation of physical space. Schweger's paintings of libraries avail themselves of those places' essential components (besides people)--bookshelves and their orderly contained and assembled books—as an opportunity to create varying color patterns and arrangements. Her selected palette is intriguing both for its restraint and its dispersal across the picture plane. The library she depicts seemingly possesses the variably sized books or uniformly colored multi-volume sets one might expect, allowing for a more dynamic yet rigidly ordered composition of (seemingly) random recurring color blocs. The colors themselves appear drained, muted, and distilled--no royal blues or garish reds here—to encourage a more generalized and universal appreciation of the institutional functionality of this site. This sensibility combines with the "human" scale of the paintings to place the viewer in any of the libraries they might have ever visited, with the non-descript nature of the scenes, ironically, prompting us to recall very personal and particular experiences of study and contemplation.
The emphasis on shallow depth of the spatial field in the paintings suggests the manner we compartmentalize and localize our experience of a public place—especially one that provides relatively "intimate" areas of book stacks and desks. Returning to Wenders' cinematic angels described at the beginning of the text, the subjects of their itinerant and surreptitious eavesdropping are characterized by an almost uniform solitude in their absorption of a particular book, text, or recording. Schweger's treatment of space in these paintings makes this sensation materially manifest, using the image of a library setting to speak to the loss of a sense of ourselves, our surroundings, and our time that frequently happens in that place. Her perspectival approach suggests the influence on her work of the American painter and photographer Charles Sheeler (1883–1965), whose artistic legacy she became acquainted with while studying at Wellesley College in the United States. The slightly askew feel of Sheeler's vertiginous domestic interiors of the 1920s and 1930s (as well as their rigorous precision and restrained and constrained palette) similarly inform the angular appearance of Schweger's arrangements of desks, chairs, shelves, and books. While Sheeler's use of a radicalized sense of perspective to energize a presentation of domestic order and quietude brought intimacy out for shared aesthetic contemplation, Schweger's engagement of similar tactics and strategies has the opposite effect—that of reconsidering civic space in intensively personal and subjective terms.
The music accompanying the library sequence in Wings of Desire is referred to on the film's soundtrack recording as "The Cathedral of Books," a title more apt, perhaps, for Schweger's unpopulated and architectonic recent paintings. It would be disingenuous, however, not to acknowledge the profoundly "human" presence and sensibilities of what appear at first glance to be remote and detached images. Closer and more concentrated scrutiny and consideration reveals the almost imperceptible imprecision of hand-made lines to construct spaces in which the absence of a figure provides all the more encouragement for us to see ourselves in their confines. The lack of identification and specificity that extends to the rows of books creates a similarly open-ended opportunity for the viewer to populate the shelves with the ideas and stories that have shaped their own lives. In this manner, and in the numerous other considerations articulated above, Schweger's paintings ultimately reflect the democratic ideals that libraries represent—open to all students, wanderers, (and, possibly, spirits) alike and providing access to a broad history of expression and thought. Her deft sense of displacement and spatial complexity, however, introduces a subtly unsettling intimation that the sense of order, and what, indeed is being catalogued and put in that order, depends very much on our own investment in those aspirations towards independence and autonomy.
About Zsofia Schweger
Zsofia Schweger (b. 1989, Szeged) is a Hungarian artist based in London. Zsofia had lived in the US for 5 years and studied at Wellesley College in the Boston area, before she moved to London in 2013. She then attended the Slade School of Fine Art, graduating with an MA in 2015.
Zsofia's work in painting is informed by her experience of moving countries: she researches the notions of home and belonging, local identity and the emigrant experience. In her paintings of domestic interiors, Zsofia uses reductive paint application, flat panels of colour and a muted palette in order to express a sense of both comfort and alienation. Zsofia was selected for Bloomberg New Contemporaries 2016 and has been supported by several generous prizes. These include the Jealous Prize, Griffin Art Prize, the Alice C. Cole Award, and the 'One To Watch' Award.