Bruno Miguel: Seduction and Reason
Essay by Aliza Edelman, Ph.D.
September 29 - November 5, 2017; Opening reception on September 29, 6-8pm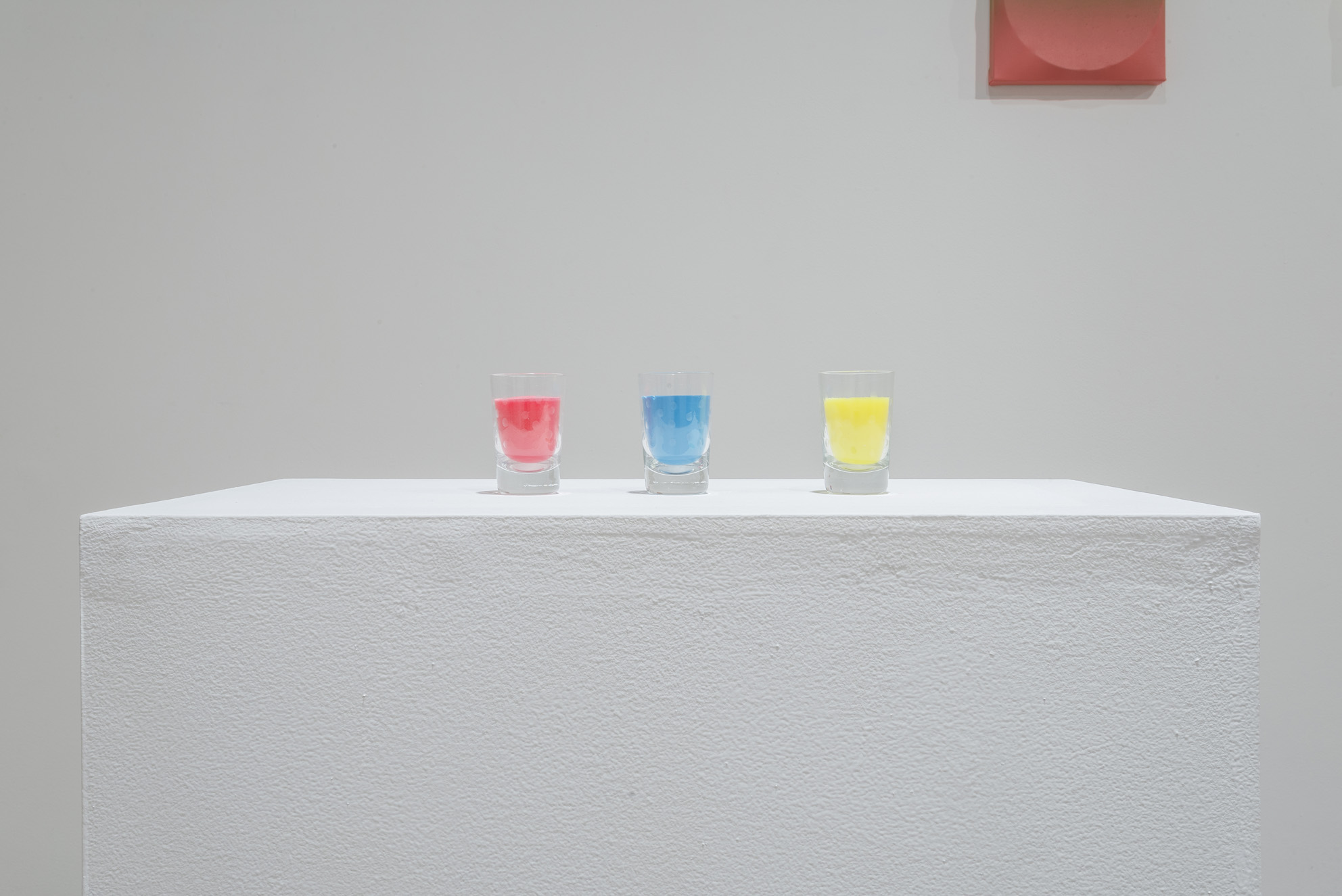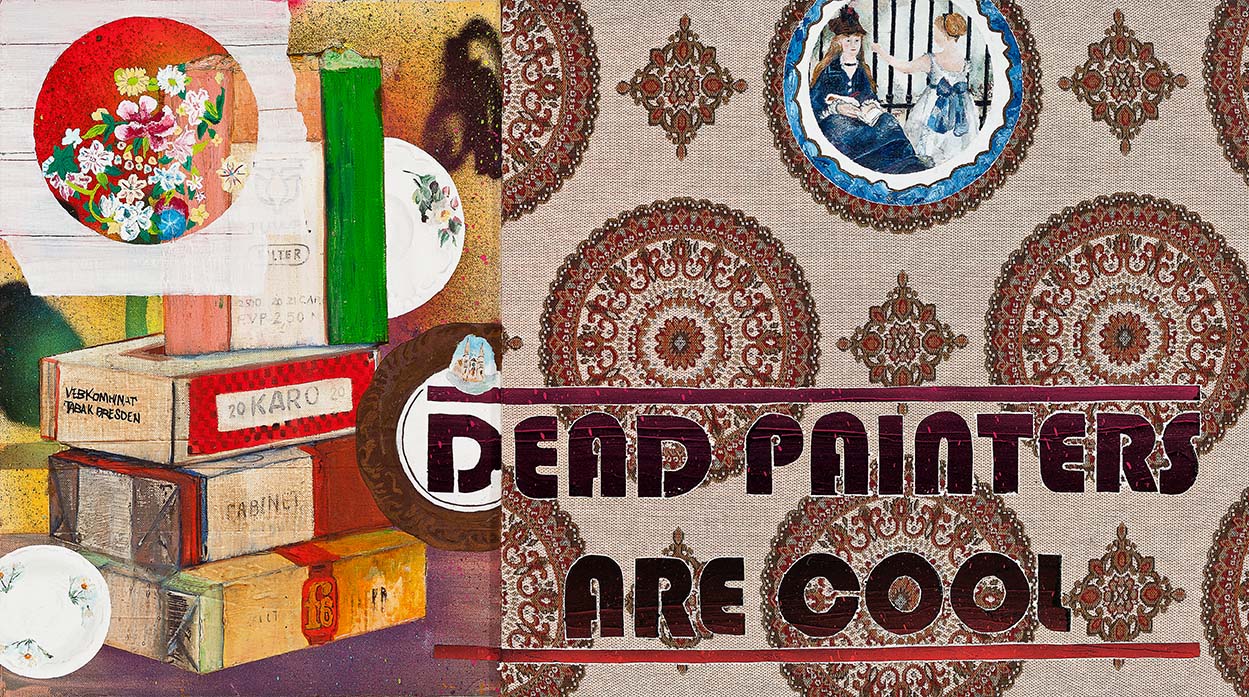 Sapar Contemporary presents Bruno Miguel: Seduction and Reason, our first solo presentation devoted to this emerging artist from Rio de Janeiro, Brazil. Miguel (b. 1981) draws his subjects from Brazil's densely layered political and popular histories. Influenced by the extraordinary traditions of Tropicália and postwar Pop, Miguel reframes domestic, vernacular, and technological relationships and networks. Seduction and Reason explores the artist's critical encounters with his country's mythic landscape through a temporal distance or peripheral position. His practice involves the ritualistic collection of quotidian objects, from porcelain tableware (Companhia das Índias), crystal, napkins, and textiles to soda bottles, glasses, books, and toys. This approach is his own cannibalistic gesture and nod to the anthropophagic narratives of Brazil. He incorporates these "objects" as so-called "witnesses" of a lived history, stimulating in their dialogues and displacements the organic development of his series.
Miguel's artworks investigate the fluid narratives between past and present, high and low, and domestic and professional space. In his large series Essas Pessoas na Sala de Jantar (Those People In the Dining Room) (2012–2015), Miguel creates an immersive environment of individual fantastical trees and sinuous mountains from which porcelain plates, cups, and saucers emerge only to be readily consumed and devoured. His use of starkly bright colors and traditional techniques and materials from carnival, including polyurethane foam, papier mache, resin, and spray paint, emphasize the work's ephemeral and sardonic nature. An ornamental confection fusing porcelain tea sets and garish foam, Essas Pessoas evokes a baroque yet atrophied landscape continually regurgitating its history. In contrast, a related series A Cristaleira (Cabinet) (2015) recalls the luxury crystal carefully stored in a hutch or china cabinet, but the amorphous assemblages of stacked glasses, vessels, and molds filled with vivid resins collapse their precious provenance. Cafezinho? (Coffee?) and Todas as cores (All Colors) (both 2014) turn more directly to his familial relationships with his immigrant parents, a dialogue on the important intersection of the domestic realm in his professional practice. Cafezinho is a collection of his mother's modest Tupperware cups used to welcome guests to their home. On a grandeur scale, Fé (Faith) from the series Sala de Jantar (Dining Room) (2013) manipulates the material surfaces of his varied collection of antique porcelain and earthenware for a gestural tension between abstraction and planarity. Through the conflation of personal and popular artifacts, Miguel reflects a nostalgic vision of his universe that rests uneasily on the edge of painting.
About Bruno Miguel
Bruno Miguel (b. 1981) lives and works in Rio de Janeiro, Brazil. An inveterate collector of quotidian objects, Miguel's practice explores the fluid relationships and personal stories embedded in familiar household items and consumer products to reframe the international dimensions of Pop Art and the avant-garde in Brazil. Miguel's paintings and installations---which frequently manipulate traditional Carnival techniques in polyurethane foam, resin, and papier mache—convey the layered histories of Rio de Janeiro's landscape from a critical periphery.
He has had individual institutional exhibitions at Largo das Artes (2010), Museum Paço Imperial, Rio de Janeiro (2016), Centro Cultural da Caixa Econômica Federal, and Centro Cultural São Paulo (2016). His work was included in multiple editions of the Biennial of La Paz, Bolivia. In 2007, Miguel received an honorary mention at the V International Biennial of Art SIART in La Paz, Bolivia, followed by a fellowship from the Furnas Social-cultural for Artistic Talents. His work was included in group exhibitions at the Cultural Center Bank of Brazil in Rio de Janeiro and São Paulo (2008 and 2009); Museum of Contemporary Art, Santiago, Chile (2010); Caixa Cultural, Rio de Janeiro (2011); Museum of Modern Art, Rio de Janeiro (MAM-RJ, 2012); Hélio Oiticica Art Center, Rio de Janeiro (2012); Museum of the Republic, Rio de Janeiro (2013); and Museum of Art, Rio de Janeiro (MAR-RJ, 2014).
In 2009, Miguel graduated in Fine Arts and Painting from the the School of Visual Arts, Federal University of Rio de Janeiro. Currently, he teaches art and art theory at Federal University of Rio de Janeiro and at the School of Visual Arts, Parque Lage. He also curates Mais Pintura, a project and publication series dedicated to the emerging generation of Brazilian painters.